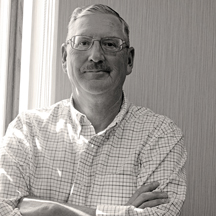 Wireless Designer/Telecommunications Specialist
With over 35 years of experience in many facets of the telecommunications industry, Donn utilizes practical, hands-on experience with traditional and advanced technologies to design and mange our clients' needs from an initial project inception to a successfully implemented conclusion.
Donn provides extensive expertise in diverse technology areas such as wireless fixed and mobile voice/data applications, LAN/WAN and wiring designs as well as network management and operations. He develops efficient and cost-effective networks for deployment of services including broadband wireless Internet access, interactive distance learning, as well as the more traditional telecommunications design services.
Utilizing experience in telecommunications engineering, operations management as well as fiscal and business management skills, Donn develops detailed system designs, equipment lists, performance specifications, and installation requirements tailored and designed to meet exacting client requirements. Through close interaction with client personnel, Donn assists with contract administration, project coordination, installation verification, system turn-up, testing, and problem resolution for a wide variety of voice, data, backbone transmission, broadband wireless, radio and RF projects.
SPECIAL DISTINCTIONS
Registered Communications Distribution Designer (RCDD)
FCC General Radiotelephone License Holder (FCC 1st Class Radiotelephone License)
PROFESSIONAL DEVELOPMENT
MBA, University of Nebraska, Omaha
Masters of Telecommunications Management, 12 hrs earned, Washington University, St. Louis, MO.
BS – Bus. Mgmt Business and Human Resource management. University of Nebraska, Omaha
AA – Computer Programming. Central Nebraska Community College, Hastings, NE.
Association of Communications Engineers technical symposia
F9600 PBX Certified Technician– Fujitsu Corp.
Norstar EKS Certified Technician – Nortel Corp.
Numerous Voice, Data, RF, Multiplexing and Transmission technology seminars.

PROFESSIONAL ASSOCIATIONS
BISCI Member – Building Industry Services Consulting, International

SPECIAL INTERESTS
Donn enjoys golf, hunting and tinkering with older cars.