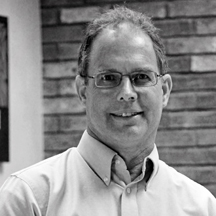 Chief Architect
As Chief Architect, Dan Keiter has the ultimate responsibility for the successful completion of all RVW's architectural projects. As a project manager, Dan works with each client during project negotiation and planning; preparing contracts, supervising contract administration and handling correspondence. Dan supervises the development of drawings to see that they conform to applicable architectural standards and codes.
Dan began working for RVW in 1990 as staff architect, bringing with him 8 years of prior experience at architectural firms in Iowa and Oklahoma. Dan became RVW's chief architect in 2018. Dan is a shareholder of the firm and serves as a Vice President on RVW's Board of Directors.
PROFESSIONAL DEVELOPMENT
Bachelor of Architecture, Kansas State University
Auto-CAD and real estate continuing education
American Institute of Architects (AIA) National Convention
AIA Midwest Regional Convention
Americans with Disabilities seminars
Building Codes Seminars
LEED Seminars and training
PROFESSIONAL ASSOCIATIONS
American Institute of Architects (AIA)
AIA Nebraska (NSA)
Past President of AIA/Western Nebraska Chapter
SPECIAL DISTINCTIONS
Licensed architect in Nebraska, Kansas and Oklahoma
Recipient of the Donald R. Hollis Architectural scholarship
National Council of Architectural Registration Boards (NCARB) certification
SPECIAL INTERESTS
Dan is a Permanent Deacon in the Omaha Archdiocese Catholic Church and is a past director of the Men's Choir in his parish church.  He is active in the American Youth Soccer Organization, Area 248, and currently serves as a volunteer referee.    He has been a member of the Downtown Runaround committee since 1995.  Dan is a graduate of the Chamber of Commerce sponsored, "Leadership Columbus" program and was co-chair of that program for 3 years.  Dan served as Co-Chair of the City of Columbus Viaduct Committee.
Dan was a charter member of the Columbus Morning Rotary Club and is a Paul Harris Fellow. Dan served on the Columbus Area United Way Board of Directors for 6 years.