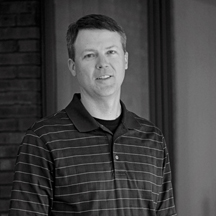 Programmer/Analyst – Telecommunications Billing & Information Services
As a programmer, Bryce develops and manages the software needed to create CABS invoices and reports. He works closely with the clients and long distance carriers to ensure the services provided are accurate, cost effective, and on time. In addition to programming, he continues to dedicate time towards learning the complexities of the telecommunications industry.
Bryce joined RVW and the Telecommunications Billing team in 2009. Prior to that, Bryce spent 16 years at Behlen Mfg. Co. as an Engineering Programmer.
With over 20 years of experience in the Information Technology field, Bryce knows what it takes to develop systems that meet clients' needs and are efficient and easy to use.
PROFESSIONAL DEVELOPMENT
B.S. Computer Science, Wayne State College
Continuing education including graduate level courses in Computer Information Systems

PROFESSIONAL ASSOCIATIONS
Association for Computing Machinery (ACM)


SPECIAL INTERESTS
Bryce is an active member of his church, along with his wife and son. He is very involved with Cub Scouts and enjoys campouts with his son. Bryce also enjoys golf, fishing, biking, home remodeling, and landscaping.