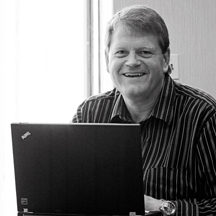 Telecommunications Consultant
Dave McElhose wears many hats as a telecommunications consultant at RVW.
Dave directs RVW's Carrier Access Billing System, Continuing Property Records, Cost Study Allocations, Tax District allocations and NECA Reporting requirements both for settlements and FCC Tariff #4. With constant attention to FCC and State regulations, Dave monitors the ever-changing access charge environment and separations changes.
With over 36 years of industry experience, Dave assists clients with interconnection agreements, OSS system interface/operation and is involved on a daily basis in provisioning and ordering of SS7 A-Links, DS-1's, trunks and LNP. Whether you are an ILEC or a CLEC, Dave will help you clear the hurdles to get your facilities in service.
Because accuracy and timeliness are key components to the finished product, Dave takes a hands-on approach. Whether it's checking access rates or an on-site central office inventory, RVW clients are given prompt high quality services.
Which hat would you like Dave to wear for you?
PROFESSIONAL DEVELOPMENT
Associate of Applied Science, Computer Science, Northeast Technical Community College
Telephone cost separations course, United States Telephone Association
NECA Training and Telecommunications Education Courses
NECA Consultants Seminar – Fiber-to-the-Home Case Studies for Cost Separations
Witness for LNP Suspension hearings in Nebraska
PROFESSIONAL ASSOCIATIONS
Institute of Electrical and Electronics Engineers
Nebraska TASK presenter and active participant
SPECIAL INTERESTS
Dave enjoys golf, reading and spending time with his family.