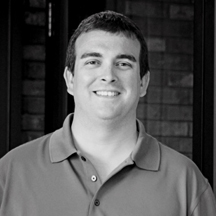 IP Network Specialist
Primarily focused on IP/Ethernet networks, Dustin has helped clients review and deploy networks that support data, VoIP, and IPTV services.
Dustin has over five years of experience deploying networks including Adtran, Alcatel/Lucent, Brocade, Cisco, and Juniper switching and routing equipment, which allows him to take a vendor-agnostic approach to review the needs of clients, and formulate cost-effective and feature-rich solutions.
There are three core principles that Dustin uses when reviewing or designing a network: security, high-availability, and scalability. By designing networks based on these criteria, he helps clients build networks that meet their current and future anticipated needs.
Dustin is ready to help clients fulfill project requirements starting with assessment of needs, design, Request for Proposals, deployment, and ultimately resulting in a successful project.
PROFESSIONAL DEVELOPMENT
B.S. Electronics Engineering, University of Nebraska – Lincoln, Omaha Campus
M.S. Telecommunications Engineering, University of Nebraska – Lincoln, Omaha Campus
Successful Completion of IPv6 Training Course
ACE/RUS Engineering Symposium

PROFESSIONAL ASSOCIATIONS
Nebraska Society of Professional Engineers

SPECIAL INTERESTS
Dustin enjoys spending time with his wife and two children, attending church and experimenting with amateur radio.