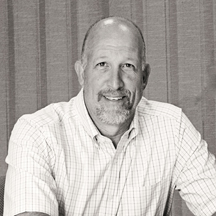 Electrical System Analyst and GIS Specialist
Jim is an Electrical System Analyst and GIS specialist with 20 years of experience in Electrical System Planning. Jim combines his electrical background and technical prowess to provide exceptional forecasting to guide clients with their planning needs.
As a consultant, Jim works closely with clients to identify their needs for future facilities based on historical and projected data.
Jim is presently responsible for all electrical system studies such as construction work plans, sectionalizing studies, environmental reports and long range plans. This includes coordinating all data between different sources and maintaining the data for specific load flow analysis. To accomplish this, Jim has become proficient with Geographic Information Systems (GIS), ESRI and related mapping applications, allowing him to oversee the entire planning process. Jim is also involved in preparing FEMA approved project applications, hazard mitigation plans as well as providing the data for Arc Flash studies.
By coordinating all aspects of planning for clients, Jim reduces the chance for errors and creates a plan clients can trust.  His favorite quote is "How you do anything is how you do everything" – Evan Smoak
SPECIAL DISTINCTIONS
Microsoft Certified System Engineer (MCSE)
FEMA certified
PROFESSIONAL DEVELOPMENT
Bachelor of Arts in Business Management—Concordia University-Seward
Associate of Applied Science in Electrical Technology – Southeast Community College, Milford
Associate of Applied Science in Electromechanical Technology – Southeast Community College, Milford
Numerous Engineering and technology seminars
SPECIAL INTERESTS
Jim is an active member at his parish church and volunteers his computer skills at St. Francis School. He also enjoys golf and his classic 1969 Plymouth convertible.