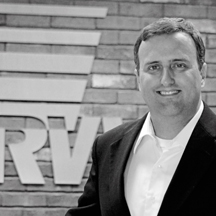 President
Chief Telecommunications Engineer
Mark Massman has two roles at RVW.
As president, Mark works with the Board to develop the goals and policies that shape the firm's structure and philosophy. Mark also works with all four departments to meet those goals.
As chief telecommunications engineer, Mark works closely with clients, personally handling contract negotiations and project management. He directs all of RVW's telephone and cable television engineering activities and leads the telecommunications engineering team. Through education, experience, integrity, work ethic, and teamwork, Mark is committed to providing leading-edge services to all clients.
Prior to joining the RVW team full-time in early 1997, Mark worked four summers as an engineering intern for RVW gaining experience not only in system design but also in construction inspection, testing and staking. As a full-time system designer, Mark spent over 16 years designing telecommunications systems to fit the specific needs of each client. Design experience ranged from some of the earliest fiber-fed digital loop carrier systems and 450 MHz cable TV upgrades through virtually every iteration of the rapidly evolving Fiber-to-the-Premises technology and 1 GHz cable TV system upgrades.
Professional Development
B.S Electrical Engineering Summa Cum Laude, University of Missouri-Rolla
Registered Professional Engineer in several states and with NCEES
RUS engineering and management symposia
Association of Communication Engineers technical symposia
Completed ACEC Engineering Leaders Program
Numerous presentations on broadband, digital subscriber line, and various FTTP related topics.

Special Distinctions
Past President of the Nebraska Society of Professional Engineers
Young Engineer of the Year, Nebraska Society of Professional Engineers, Northeastern Chapter
Mark Prepared the first system design and loan application approved by the RUS Broadband Loan Program

Professional Associations
National Society of Professional Engineers
Nebraska Society of Professional Engineers
Society of Cable Television Engineers

Special Interests
Mark enjoys playing tennis, swimming, and spending time with his family and is an avid football fan.