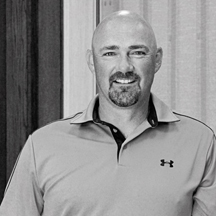 Project Coordinator/Outside Plant
With 14 years of experience coordinating construction projects, Toby Goc knows the details that make a project a success. He began his career as a staker and inspector on OSP projects, and then advanced to Resident gaining valuable experience in OSP construction projects.
As project coordinator, Toby works closely with project owners in the planning process, which is essential for a successful project. Defining goals, schedules and material preferences are just a few of the key elements Toby handles. He drafts the plans and specifications for OSP projects and coordinates contractor selection recommendations, bid letting, negotiations, and contract administration.
Coordinating all aspects of OSP project development, supervising field personnel, troubleshooting, and facilitating all client-contractor interaction are the key elements in completing a successful project on time and under budget.
PROFESSIONAL DEVELOPMENT
Bachelor of Science in Construction Management—University of Nebraska-Lincoln
ACE/RUS engineering and management symposia
Association of Communication Engineers seminars

SPECIAL INTERESTS
Toby is a member of the local Sertoma Club and has served as the Club's Program and Flag Chairman, Vice President, President, and Chairman of the Board during his time as a club member. He also served as Vice President, President, and was a State Director for the Columbus Homebuilder's Association. Toby is an active member of his church along with his wife and 4 children.